BORN ON THE BAYOU
YOUR NEIGHBORHOOD FIBER PROVIDER
BORN ON
THE BAYOU
YOUR NEIGHBORHOOD
FIBER PROVIDER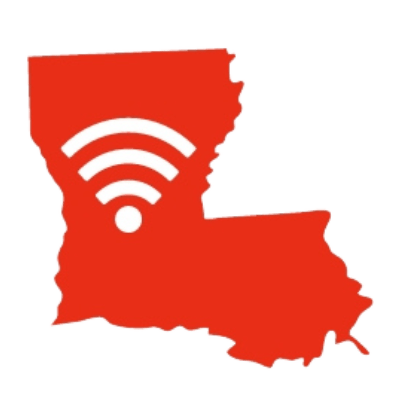 You had to be there…
When it comes to festivals and food, survival and celebration, and the unique culture of Louisiana, you have to be from here to appreciate how we do things. Vexus was born on the bayou. We've survived disasters, been to festivals for just about everything, and seen the need for reliable, fast connections in our rural and urban communities. We're doing our part to keep the money in the community, hiring local, and pouring our profits into better communications infrastructure – to keep us all connected even in the most trying of times.
We're right down
the street
Vexus is laying fiber lines throughout the state of Louisiana, hiring local workers and connecting communities to the fastest, most reliable internet available. Unlike outdated cable, fiber internet is built to grow into the future as technology evolves. Vexus has an established reputation for great service, a sense of community responsibility, and full local support—when you call, you'll be talking to a real person right down the road.
WE DON'T JUST BURY LINES
WE PLANT ROOTS.
At Vexus it is our goal to provide Louisianans with the best internet experience possible, but our commitment doesn't end there. With local stores and support, we truly believe in investing back into the communities we serve. From sponsoring sports teams and hosting business gatherings to volunteering at community events and raising money for non-profits.
From phone and TV services to cutting-edge internet with multi gigabit speeds, we're driven to merge high-quality products with friendly, exceptional service from your friends and neighbors, making us a welcome alternative to the "big guys" in the communities we serve. We start with unmatched support through our U.S. based call center. We build teams with local management for local decision making because we know each area we serve has unique needs and opportunities.
We bring you symmetrical, super-fast internet speeds – unlike outdated cable and big providers in faraway cities and countries. We've invested millions to build fiber-to-the home networks in Hammond, Ponchatoula, Amite, Covington and Mandeville that bring our customers the ultimate internet experience. We're excited to soon bring even more Louisianans these unbeatable capabilities with the construction of new networks in Madisonville, Lake Charles, Alexandria and Pineville.
Our organization is not only committed to executing our business plan, we have both the financial and technical resources to deliver on it. We leverage these resources to not only deliver world-class internet but to improve the quality of life for those we employ and serve. Performance is vital at Vexus, and one of our key indicators is how we perform as a community partner. We are committed to local presence, local people and local participation.