TELECLOUD
UNIFIED COMMUNICATIONS TO KEEP YOUR BUSINESS ON TOP
MOBILITY
The Accession app extends the rich experience found with Vexus' TeleCloud to your mobile device. Make and receive calls or easily move them between your desk and mobile clients or handsets. Save cell phone minutes, especially internationally by using WiFi or 3G/4G mobile data channels for calling.
Instant messaging integrated with other users in your company
View your entire corporate directory or just the contacts you want
View "presence" status for your co-workers
Use Call Jump to move a call from your mobile device to your desk phone, Accession Desktop, or any number you choose
Optimized user experience enables users to segregate business usage and calls from personal usage
Accession uses cutting edge technology to ensure a high level of voice quality, even in so-so coverage. You can even move from a WiFi hotspot to a 3G/4G mobile data network without the call dropping. Accession has been highly optimized so that it uses very little battery life.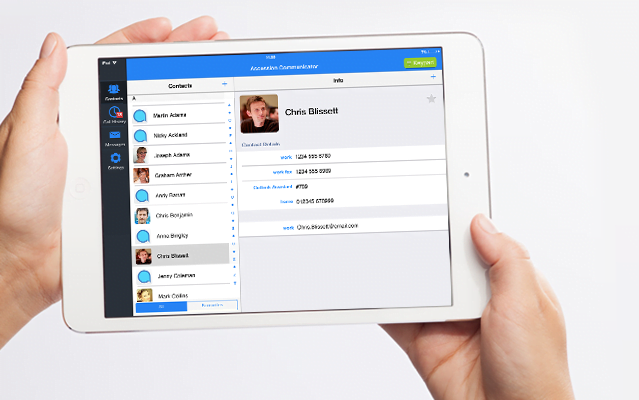 Why Switch to Vexus Business Services?
Fiber-Fast Internet Speeds Up to 10 Gigs and More!
No Data Caps
24/7 local customers support