SCHOLARSHIP
VEXUS OFFERS TUITION SCHOLARSHIPS TO STUDENTS IN RURAL AREAS
Vexus Scholarship Program
The Vexus Scholarship Program is available to persons completing their high school education who desire to further their education so that they can acquire the knowledge and skills to better prepare for the future. The intent of the program is to encourage individuals to demonstrate civic responsibility and scholastic achievement.
Amount and Disbursement of Scholarship
Up to seventeen (17) $3,000 scholarships will be awarded by the Vexus Scholarship Program Committee. The scholarship will be made available shortly after the first semester begins once the committee receives a Verification of Enrollment letter from the Student Financial Aid and/or Scholarship Office of the institution that the recipient will be attending. No money will be paid directly to the recipient. A check will be mailed to the institution's Scholarship Office.
Qualification Criteria
The recipient must be a person completing their high school education whose address at which they legally reside (by self, parent or legal guardian) must be within one of the following cities in the State of Texas: Abernathy, Burkburnett, Canyon, Colorado City, Hale Center, Iowa Park, Levelland, Littlefield, New Deal, Olton, Pampa, Shallowater, Slaton, Smyer, and Whitharral. High School seniors and non-traditional students can apply. Non-traditional students include those students attending private, parochial, home school or have obtained their GED.
Application Requirements
The recipient must submit a current photo along with the completed scholarship application and an approximate 500-word essay stating their future plans and how this scholarship will aid in those plans. The essay should be either typed or hand printed. Two (2) letters of recommendation are required and must be from either a school administrator, current teacher or coach, or a current employer. Letters of recommendation cannot be from a relative of the applicant. Additionally, the applicant must submit a copy of their official transcript. The application must be delivered or mailed to:
Vexus, Vexus Scholarship Program
ATTN: Daniel Wheeler
4006 W Loop 289
Lubbock, TX 79407
The application must be received by Friday, March 3, 2023.
Scholarship information and applications are available by clicking the button below, from your high school counselor, from the Vexus business office in Lubbock. If you have any questions, please contact Daniel Wheeler at 806-788-2915.
Winners will be notified by early May of 2023 and invited to attend the Vexus Scholarship Program Award Ceremony held that month where they will be introduced and receive a certificate.
2020 Scholarship Winners
The winners of the 2020 Scholarship Program are Savannah Wiebe from Lamesa High School, Trenity Wall from Ropesville High School, Stephanie Jolley from Littlefield High School, Skylar Barkowsky from Lamesa High School and Peyton Winn from Slaton High School.
2019 scholarship winners
The winners of the 2019 Scholarship Program are Mary Dorantes from Olton High School, Petronilo Garibaldo from Brownfield High School, Dayna Romero from Brownfield High School, Jenna Miles from Littlefield High School, and Joanna Torres from Burkburnett High School.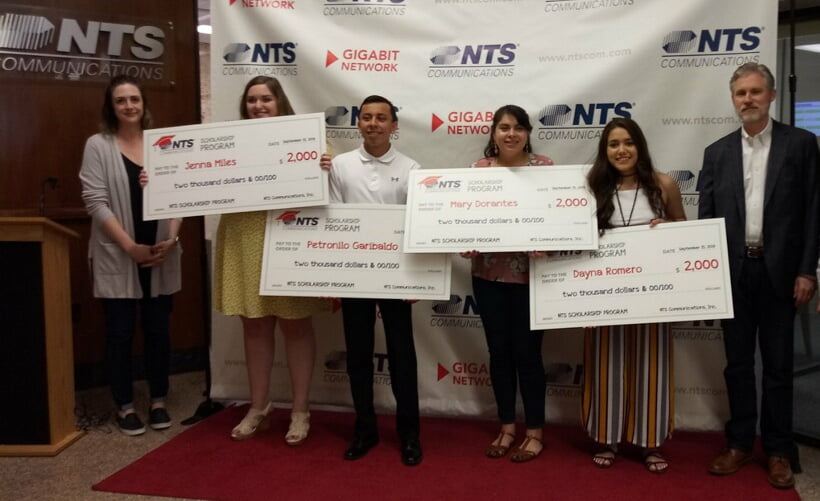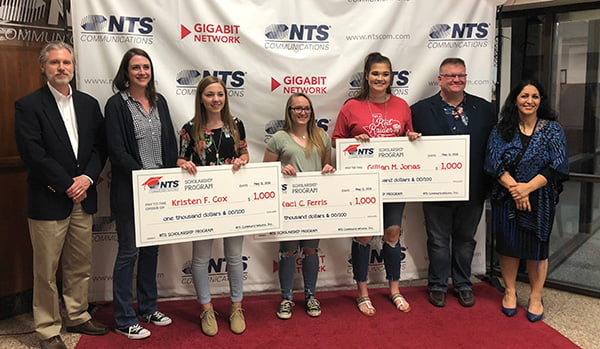 2018 Scholarship Winners
The winners of the 2018 Scholarship Program are Gillian Jonas from O'Donnell High School, Jentry Wall from Ropesville High School, Kaci Ferris from Colorado City High School, Kristen Cox from Brownfield High School and Madelim Jaquez from Morton High School.