WEB HOSTING
EXPAND YOUR CUSTOMER BASE WITH ONLINE HOSTING TOOLS.
Hosted Email Plans
Email is a mission-critical communications tool that allows people to efficiently interact. Everyone expects efficient access—to email, calendars, attachments, contacts, and more—no matter where they are or what type of mobile device they use.
Microsoft Exchange is the world's leading corporate email platform. Vexus is ready to help your business achieve its messaging goals by combining our service platform with Microsoft enterprise software for maximum performance, availability, and flexibility.
While other Exchange hosting service providers try to nickel and dime their customers with setup fees, charging for ActiveSync and so on, Vexus includes all the Exchange capabilities with our simple, easy to comprehend package. Also included in our one low price is our world-class customer service and expertise, and all of the other features you expect from the world-leading hosting provider.
By investing in a Vexus Exchange hosting plan, you are also investing in your business's productivity, efficiency and security. Here are some of the features and benefits that Vexus's Microsoft Exchange 2010 hosting can provide your business.
TOP BENEFITS OF USING Vexus HOSTED EMAIL
Affordability

: A hosted version of Exchange 2010 allows you to lower Total Cost of Ownership by using Vexus's hardware, infrastructure, and personnel.

Productivity

: Exchange allows your team to collaborate more efficiently on projects through the ability to share calendars, tasks and important contacts. Sharing notes and files on the included shared folders can act like a virtual message board, promoting more efficient teamwork.

Anytime, Anywhere Access to mission critical data

: The office isn't the only place where you and your team can be connected to your business. Exchange 2010 allows everyone on your team to access their important data and communications from any Internet connection or on their mobile device (i.e. – Smartphone, iPhone).

Security

: Using mobile devices increases the possibility of theft or loss. Vexus's Exchange hosting ensures your information's security on your desktop, but also includes safety measures such as "remote device wipe" for lost or stolen mobile devices.

Make the most of your IT

: You don't need a dedicated IT department just to get your company on the fast track to enterprise-level communicating. Vexus's team of IT professionals work around the clock managing your Exchange service, so you don't have to.

Quick and Easy Implementation

: Getting your email up and running using Vexus's Exchange hosting is a breeze. Our technical support team can have your email up and running within minutes of signing up.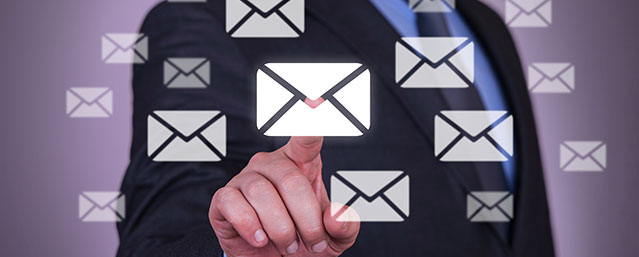 Why Switch to Vexus Business Services?
Fiber-Fast Internet Speeds Up to 10 Gigs and More!
No Data Caps
24/7 local customers support