Light up the holidays
With Better Speeds and Bandwidth
Make the most wonderful time of the year even better with 100% fiber internet and Boost Whole Home WiFi from Vexus. With faster speeds and more bandwidth, Vexus gives you the internet you need to power all those new connected devices. Discover More this holiday season with the speed and reliability of Vexus Fiber.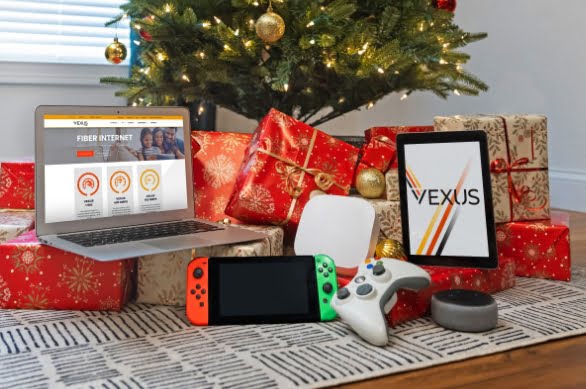 SYMMETRICAL FIBER INTERNET
Say goodbye to lags and buffering. With Vexus Fiber's ultra-fast upload and download speeds, everyone in the house gets the speed they need. Marie and her family can stream movies, play video games, host video calls, shop and more—with no slowdowns!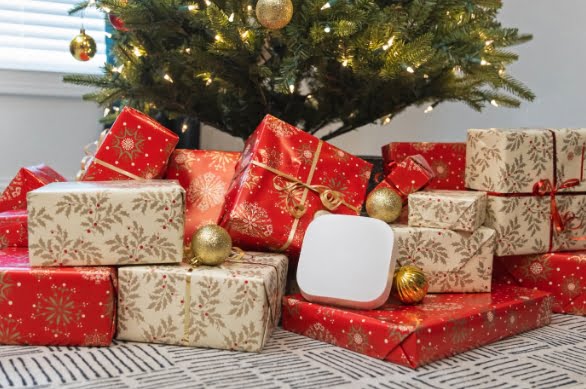 Nothing beats being home for the holidays. Boost Whole Home WiFi gives Marie and her family the speeds they need and plenty of bandwidth to stay connected and entertained all season long. Whether the whole family is together to stream a beloved Christmas movie or in different rooms on their own connected devices, Vexus Fiber has them covered.
Made for Internet
While cable was built for video, it wasn't designed to keep up with today's need for speed and bandwidth. Fiber was made for high-speed internet, and it's why our network is 100% fiber.
Symmetrical Speeds
You may have heard this term, but what does it mean? It means upload speeds as fast as your download speeds. And how does this help you? Quick upload speeds eliminate buffering whether you're gaming, sending documents for work or school, videos to share with others and so much more.
US-based Service & Support
When it comes to high-speed internet, you shouldn't have to rely on help from the other side of the world. With employees and offices in every town we serve, we provide local service and support while also creating jobs in each of our communities.