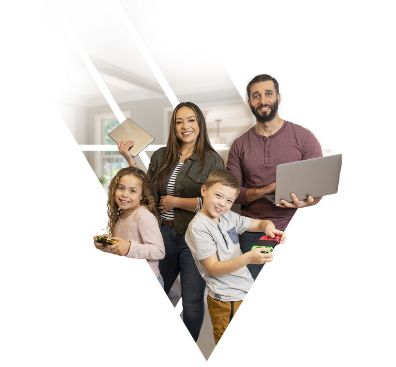 INTERNET THAT MAKES THE GRADE
Marie knows back to school means even more demand on the whole family's internet connection. There's homework to be done, busier schedules with more extracurricular activities to manage, and more use of all the connected devices the family counts on to get things done at home. Luckily, Marie relies on super-fast fiber internet to power all the ways she and her family need to work and play.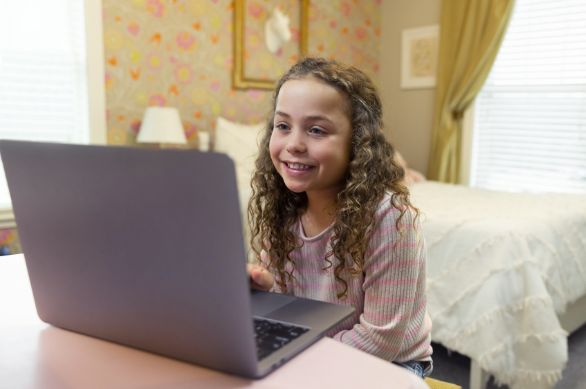 SYMMETRICAL FIBER INTERNET
With work, studying, streaming, and more, the whole family often needs the internet all at the same time. With Vexus Fiber Internet, the kids can do their homework while Marie sends work emails or uses her home's smart devices. There's even enough internet for Marie to take a break and stream a favorite show or listen to music while she works.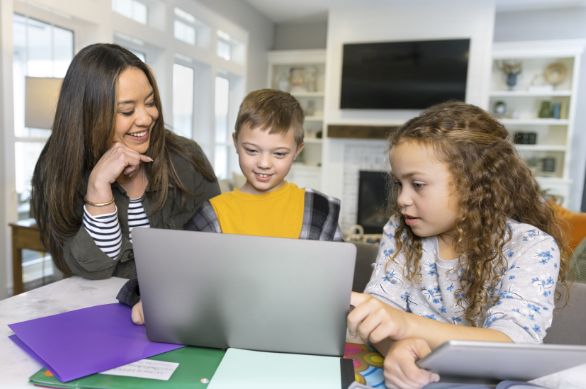 Whether they are taking care of homework at the kitchen table or jamming out in the living room, Vexus Fiber gives Marie and the family plenty of bandwidth to do it all— and all at the same time. With Boost Whole Home WiFi, they get the speed they need throughout their whole house.
Made for Internet
While cable was built for video, it wasn't designed to keep up with today's need for speed and bandwidth. Fiber was made for high-speed internet, and it's why our network is 100% fiber.
Symmetrical Speeds
You may have heard this term, but what does it mean? It means upload speeds as fast as your download speeds. And how does this help you? Quick upload speeds eliminate buffering whether you're gaming, sending documents for work or school, videos to share with others and so much more.
US-based Service & Support
When it comes to high-speed internet, you shouldn't have to rely on help from the other side of the world. With employees and offices in every town we serve, we provide local service and support while also creating jobs in each of our communities.