MEET THE TEAM
MEET THE PEOPLE BEHIND THE NETWORK.
James M. Gleason
President & Chief Executive Officer
James M. Gleason has built his career around developing quality telecommunications networks for smaller and mid-sized communities. He co-founded Clarity Telecom, which then purchased WOW! to become Vast Broadband. Prior to that, Mr. Gleason worked as CEO of NewWave Communications until the sale of the company in May 2013.
During Mr. Gleason's tenure at NewWave, the company acquired more than 160,000 customers and successfully divested 70,000 customers in Kentucky and Tennessee to Time Warner Cable and ultimately the entire company to Rural Broadband Investments. Previously, Mr. Gleason served as President and COO of various Galaxy Cablevision groups of companies from 1986 until 2002.
In 1992, Mr. Gleason served as chairman of the board of the National Cable Television Cooperative. He now serves on the board of the American Cable Association and was formerly the chairman of the association from 2002 until 2006. He is also a member of the Cable TV Pioneers and was inducted into the Mid-America Cable Television Pathfinders. Mr. Gleason holds a B.S. in Business Administration from Southeast Missouri State University. He has over 25 years of experience in the cable industry and is excited and proud to build on this through his work with Vast Broadband and Vexus.
Larry Eby
Executive Vice President and
Chief Operating Officer
Larry Eby comes to Vexus through Clarity Telecom, which he helped co-found with Jim Gleason and Keith Davidson. After the inception of Clarity, the team purchased the WOW! Rapid City and Sioux Falls branches with the intention of transforming and improving these entities into Vast Broadband. As Executive Vice President and COO, Mr. Eby works to build high-quality network services to best meet the needs of Vast and Vexus customers.
Prior to the inception of Clarity in May of 2013, Mr. Eby was Senior Vice President of Operations at NewWave Communications. NewWave Communications was awarded the Independent Operator of the Year in 2010. Mr. Eby came to NewWave after leaving Galaxy Cablevision in April of 2006, where he served as president.
Mr. Eby graduated with a B.S. degree from Southeast Missouri State University, and has been recognized as Southeast Missouri State University's Outstanding Young Alumni. He served nine years on the board of directors for the National Cable Television Cooperative and currently serves on the executive board of the Sikeston Regional Chamber of Commerce. Mr. Eby is also a national officer for the Pi Kappa Alpha International Fraternity.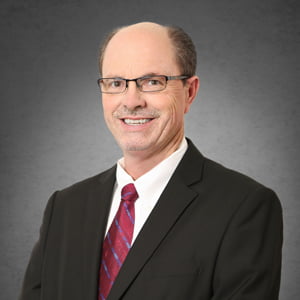 Keith Davidson
Chief Financial Officer
An integral part of the Vast Broadband management team, Keith Davidson builds on over 30 years of experience in the cable television industry as the company's CFO. He previously helped co-found Clarity Telecom, which eventually went on to become the current Vast Broadband telecommunications network.
In the past, Mr. Davidson served as Executive Vice President, Co-Director, and CFO of NewWave Communications. He also served as CFO for several different entities doing business as Galaxy Cablevision from 1981 through 2003. He has been responsible for raising and managing considerable senior and subordinated debt, and acquired properties in over 20 states encompassing several dozen transactions throughout his career.
Mr. Davidson holds a B.S. in Business Administration from Southeast Missouri State University, and was inducted into Mid-American CATV "Pathfinders" and the Cable TV Pioneers. He is past Cherokee District Chairman of the Boy Scouts of America and currently a board member of the Missouri Delta Medical Center.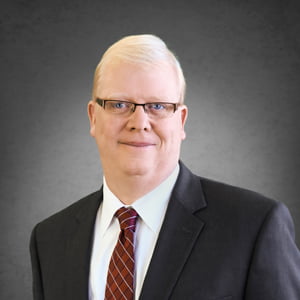 Brett Ritter
Vice President of Commercial Services
Brett Ritter is responsible for carrying the commercial services strategy for Vast Broadband. Using input from area business customers, he works to develop a range of commercial products and services so that companies of any size can benefit from Vast technologies.
Starting as a business account representative for McLeodUSA in Sioux Falls in 1997, Mr. Ritter moved on to serve as director of sales for PrairieWave Communications and Knology, Inc., then as director of business services for WOW! Broadband. He received Branch of the Year award for McleodUSA in 1999, as well as multiple Executive Club, Pinnacle, and Presidents Club awards for his work with McLeodUSA and Knology, Inc.
Mr. Ritter studied business management and accounting at the University of South Dakota, and is a longtime member of the Rotary and Optimist clubs in Sioux Falls. In his spare time, he works with Volunteers of America Dakotas, enjoys water sports and spends time with his daughter.
Kyle Alcorn
Vice President of Sales & Marketing
Kyle Alcorn has more than 20 years experience in the cable/telecommunications industry and is currently serving as the Vice President of Sales and Marketing for Vast Broadband and Vexus. In his most recent role as Vice President of Commercial Services for NewWave Communications, he increased business revenue by over 40%. Other previous roles include Vice President of Marketing, Vice President of Operations and General Manager for NewWave Communications and Galaxy Cablevision. Mr. Alcorn has served on the Hardware Advisory Board of the National Cable Television Cooperative and been associated with many industry groups including CTAM and several state associations. Mr. Alcorn holds a Bachelor of Science Degree in Marketing from the University of Missouri. He is an active member of the Sikeston, Missouri community where he grew up and now lives with his family.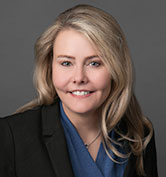 Deborah Crawford
Vice President of Network Construction & Development
Deborah Crawford joined Vexus in 2014. She is a 20 year veteran in the carrier telecommunications sector. Prior to Vexus, Deborah held Vice President Positions in Application Development, VoIP Engineering, Product and NMS Engineering. Under her leadership she integrated a nationwide 82 market VoIP network and unified multi-company product offerings. She drove the release of 13 new product launches and collaborated on the evolution of OSS, NMS and back office application development. During her McLeod tenure, she drove the network strategy towards MPLS technology and the release of the MPLS service offering. She devised the company readiness program to operationalize the VOIP network and business practices in support of the initial VoIP product launch; she extended her MPLS and VOIP strategy to modernize the corporate enterprise network and reduced the corporate network annual operating costs by $2 million dollars within the year. Deborah began her engineering management career as the 5th employee of Splitrock Services. As the primary technical lead her responsibilities covered a wide spectrum from network architecture, standards and practices to the recruitment and management of the network engineering staff. Within three years, the company employed 500 + individuals overseeing a 400 node network that supported wholesale ISP customers and nationwide private data connectivity for retail customers. SplitRock was acquired by to McleodUSA for $2.1 billion.
Her previous employers include CHR (2013-2014), Windstream (2011-2012) which acquired PAETEC (2008-2011), McLeod USA (2000-2008) and Splitrock Services (1997-2000). Prior to Windstream she worked at Worldcom (1995-1997), and WilTel (1993-1995). She holds a Bachelor of Science in Electrical Engineering from Kansas State University.
Coy Highsmith
Vice President Wholesale & Carrier Services
Coy Highsmith joined the Vexus senior leadership team in February 2016 as VP of Wholesale & Channel Sales. Mr. Highsmith brings to Vexus over 17 years as an award-winning executive with a success in variety of sales and sales management roles delivering above quota individual and team performance in settings ranging from industrial products and services to IT consulting to telecommunications products and services. Coy is a strong team builder and leader who has been called upon repeatedly to open new markets, turn around underperforming sales operations, and keep teams motivated through financial and organizational difficulties. His management style focuses on establishing open, empowered environments that leverage team members' strengths. Mr. Highsmith's previous management roles include Windstream/PAETEC and XO Communications.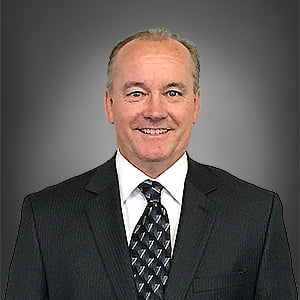 Daryl Elcock
Senior Manager of Video and OSP Engineering
Daryl has more than 30 years experience in the cable/telecommunications industry and currently serves as the Senior Manager of Video and OSP Engineering for Vexus.  Daryl started his cable/telecommunications career by building cable systems and eventually held various engineering and operation positions for the company that is now Vast Broadband.
Daryl spent several years on the planning and zoning board for his local community and in his spare time enjoys woodworking and playing music and also spent time traveling around the country as an air show performer.