PRESIDENT'S PROMISE
WHEN WE SAY WE'RE DEDICATED TO SERVICE, IT'S MORE THAN JUST WORDS. IT'S A PROMISE.
President's Promise
Our goal at Vexus is really a simple one – to make sure our customers receive the best products and services that are an excellent value. One thing more – we want our customers to know how much we appreciate them and their confidence in us.
The telecommunications industry is changing constantly. New technologies, new delivery systems, new channels…there has never been a time when the speed of change has been so fast.  At Vexus, we are continually looking for the best, most efficient and cost-effective ways to bring you the highest quality services.
We also invest in our people. We want your entire experience with Vexus' team of professionals to be excellent – from your first call to installation. We'll be here to answer your questions and resolve any issues that may arise.
To help us improve at every level, I would like to ask for your help. If you have an experience with us that does not meet your expectations, I want you to let me know.
If you have contacted our Customer Service Representatives and are not happy with your experience, please call President's Hot Line at 844-456-0661 or email us at 4jimG@vexusfiber.com. I promise your problem will be resolved.
As always, we thank you for this opportunity to serve you.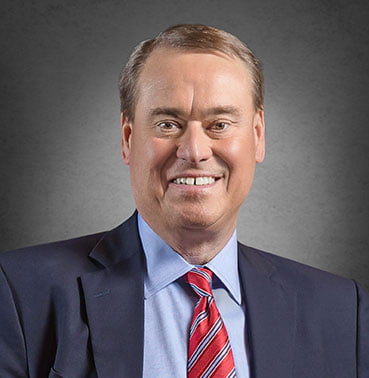 If you have any issues with the quality of any Vexus service, please call us immediately.
844-456-0661